StratCap's wireless infrastructure division StratCap Wireless completed the acquisition of almost $20 million worth of essential cell towers and wireless easements last month.
The global investment firm, formerly Strategic Capital, confirmed the acquisitions last week.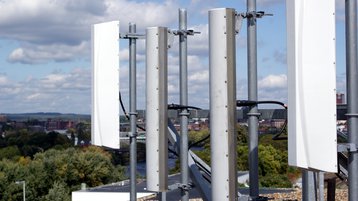 According to the company, it snapped up 10 cell towers located across the US, including Massachusetts, Missouri, Oregon, Indiana, and New Jersey along with two rooftop easements located in Portland, Maine.
The tower tenants are mainly made up of the three big US mobile providers, AT&T, Verizon, and T-Mobile.
Meanwhile, the rooftop towers serve up to 11 tenants, including T-Mobile, U.S. Cellular, Dish, the state of Maine, plus several fixed wireless companies.
"We believe our acquisition activity is gaining considerable momentum and that we are developing significant scale as we continue to expand our footprint in the digital infrastructure arena. We look forward to expanding our relationships with developers, brokers, sellers, and tenants as we look toward 2023 and beyond," said Todd Rowley, CEO of StratCap Wireless.
StratCap said that there is still significant capacity across the various towers, plus room for 5G upgrades and modifications.
In September, StratCap Wireless completed the acquisition of 20 towers around Oklahoma City, Oklahoma, and Wichita, Kansas, for just over $20 million.