Stonepeak has outlined its plans to acquire Intrado's emergency call-routing services unit for $2.4 billion.
The company announced its entered a definitive agreement with Intrado, as the alternative investment business looks to invest in the telecoms sector.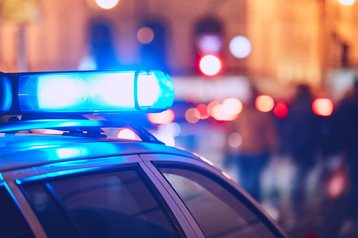 "Intrado's Safety business represents an attractive opportunity to invest behind critical telecommunications infrastructure that underpins access to 911, a public good in the US, through its extremely high-quality network, central positioning within the emergency response chain, and long-term customer relationships," said Stonepeak senior managing director, James Wyper.
Technology services firm Intrado is owned by Apollo Global Management, and has operations in the US, Canada, the Middle East, and other regions. Its telecoms arm provides 911 call-routing services, plus a network for data sharing among critical public emergency websites.
Intrado delivers critical emergency data over a secure, standards-based network that serves 3.1 million wireless sites, 2.5 billion telephone numbers, 13,600 PSAP seats, and an extensive cloud and data center footprint across the US and Canada.
Stonepeak expects the deal to close in the first half of 2023.
Earlier this year, Stonepeak acquired a $2.5bn stake in American Tower's CoreSite business, giving the firm a 29 percent stake in the business.
In July 2021, Stonepeak acquired Lumen Technologies' Latin American business for $2.7bn. At the time Stonepeak said the transaction represents "an opportunity to invest in a Latin American communications platform with an extensive subsea, terrestrial fiber, and data center footprint" across the region.