The cost of Starlink communication devices in Ukraine is set to almost double, as the country's mobile networks continue to reel from Russia's assault on its electricity grid.
Prices are set to increase to $700 for new Ukrainian consumers, according to Starlink's website. Prior to this prices were at $385.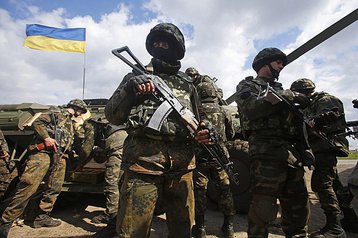 Monthly service costs have also increased, rising to $75, after fluctuating in the summer from $100 down to $60 on Ukraine's Independence Day on August 24. The new price will begin from December 29 for Starlink customers in the country.
Neighboring Poland has also been impacted by the soaring prices, although most other European countries have remained the same, notes the Financial Times.
Starlink has played a critical role in supporting Ukrainians during the war with Russia. The Elon Musk-owned subsidiary of SpaceX activated its Internet service in the country in late February.
The terminals that Starlink has sent to Ukraine have helped Ukrainian forces and civilians stay connected with Internet connectivity, in areas where there has been minimal or no mobile network services.
However, Musk warned last month that supporting Ukraine with its terminals could cost the company $100 million by the end of the year.
Around the same time, SpaceX reportedly asked the US Department of Defense to pay $4,500 a month per terminal intended for Ukraine, said the FT, citing a source familiar with the situation.
But the US government and many others have already committed tens of millions to support Starlink's efforts, despite SpaceX claims it took no government funding for Ukraine services. After pushback Musk changed his tune, and said that he will continue to partially fund the service for Ukrainians.
CNN Politics claims that 85 percent of the 20,000 terminals in Ukraine have been paid for or partially funded by countries like the US and Poland or other entities.
Ukraine has been hit by network outages recently, as Russia has targeted Ukraine's electricity distribution system. However, earlier this month Ukrainian telco Kyivstar managed to restore connectivity in the south and east of the country.