Starlink has launched services in Jamaica and received a license to operate in Malawi.
The Malawi Communications Regulatory Authority (MACRA) this month announced it has granted a license to Starlink to operate satellite broadband services in the country. The SpaceX subsidiary has reportedly been issued with a Network Facilities license, a Network Services concession and an Application Services license.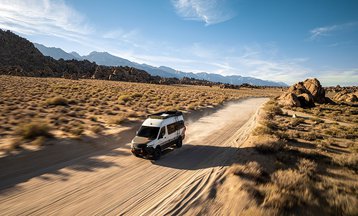 "Welcome to Malawi, StarLink," MACRA Director General Daud Suleman said on LinkedIn.
According to its service map, Starlink isn't active in any countries across Africa, but is due to launch in Nigeria and Mozambique in Q4 2022. A number of other countries, including Malawi, are set to launch in 2023.
Starlink comes to Jamaica and RVs
Starlink this week also launched services in Jamaica and began taking orders for a new flat panel antenna designed for recreational vehicles (RVs)
"Starlink is now available in Jamaica," the company tweeted this week.
The company also announced this week pre-orders for its Flat High Performance Starlink, which will allow moving vehicles to use the satellite service while in motion. The company aims to make deliveries starting in December and will cost subscribers $2,500.
"With a wide field of view and enhanced GPS capabilities, the Flat High Performance Starlink can connect to more satellites, allowing for consistent connectivity on the go," the company said. "The hardware is designed for a permanent installation on your vehicle and is resilient in harsh environments."
CEO Elon Musk added that the flat panel antenna "Works on any moving land object."