Starlink has continued its coverage expansion after the SpaceX subsidiary was granted a license to operate in Haiti.
The Low Earth Orbit (LEO) satellite broadband provider will operate in the market freely using the Ku-band.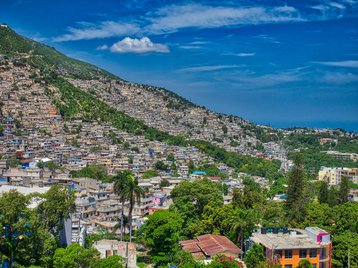 Starlink's approval of the license has been confirmed by investment firm Resscop & Delaporte, which seemingly brokered the deal.
In the press release, Resscop & Delaporte state that Starlink has also been authorized to sell equipment directly and via resellers.
"Around the globe, Starlink has enabled communities in need to gain access to education, and health services, enable remote work, and provide critical communication support during natural disasters. With Starlink, rural and remote classrooms can reap the same educational benefits as those in urban areas," said Resscop & Delaporte in a statement.
The approval of a license for Starlink in Haiti comes shortly after the company applied for a license in Tanzania, with the company aiming to launch services in the African country next year.
Starlink specializes in operating low-orbit satellites that are built to provide low-latency broadband Internet in some of the most remote areas. The company secured a license to operate in Qatar and Malawi recently and launched services in Japan and Jamaica earlier this year.