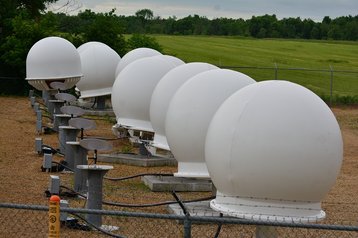 Last year KDDI Corporation revealed it selected Starlink as its partner to 'deliver high-speed, low-latency broadband internet to KDDI's 1,200 remote mobile towers' as its network backhaul provider.
At the time KDDI said in a statement: "As soon as 2022, KDDI will be able to offer an urban mobile connectivity experience to its rural mobile customers."
It appears that Starlink's satellites are live in the north of the country currently, including the capital city Tokyo, according to a Starlink coverage map.
Starlink was issued a license by the the MIC (Ministry of Internal Affairs and Communications) to operate the ground station for Starlink service installed at KDDI's Yamaguchi Satellite Communication Center.
Starlink is gearing up to enter other Asian markets in the coming months, with a commercial launch in the Philippines by the end of the year, plus South Korea, Laos, and Indonesia next year, per its map.
The company recently secured a license in Qatar and will be launching its services in Oman, Saudi Arabia, and the United Arab Emirates next year.
Meanwhile, in Ukraine, Starlink has experienced issues with Ukrainian forces reporting outages of their Starlink communications, in what could be a potential setback in the country's push to liberate parts of the country from Russian forces.
The Financial Times first reported the outages, with these outages leading to a "catastrophic" loss of communications in recent weeks, per one senior Ukrainian government official, noted the FT.
Starlink has supported Ukraine's efforts since its conflict with Russia began in late February, with Musk providing thousands of Starlink terminals to Ukrainians on the frontline that have been made by SpaceX, with the company supported by the US government to provide this equipment to Ukraine's troops to operate drones and receive vital intelligence reports.
Musk said on Twitter that the operation has so far cost SpaceX $80m and will exceed $100m by the end of this year.