Cryptomining data center firm Standard Power is using LiquidStack's two-phase immersion cooling system in a 12MW colocation data center.
Standard Power has a 125-acre site in Coshocton Ohio, powered by shale gas, with a promise of nuclear power, on which it offers "infrastructure-as-a-service" based on modular designs it claims are reliable to a Tier III+ level. It's now added a promise of two-phase cooling to the mix, based on technology developed by LiquidStack for cooling Bitcoin mining systems and spun out of Bitcoin mining firm BitFury.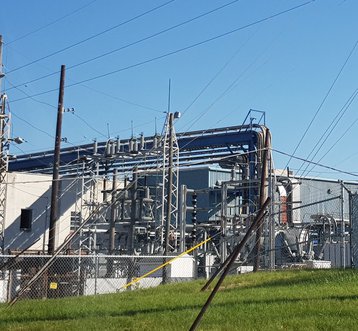 The two firms claim this is the first large-scale colocation data center in the US to use two-phase immersion cooling.
Boiling for Bitcoin
Two-phase immersion cooling removes heat from IT using a liquid with a low boiling point, so it can absorb more heat from the systems. It's more effective, but has taken off more recently than immersion cooling from the likes of GRC or Asperitas, which dunks the electronics in a big tub of dielectric and uses convection currents to take the heat away.
Standard Power says it is building a 40MW facility for Bitcoin mining at its Coshocton site, along with a 10MW site for general colocation. Its release does not specify which of these will get the 12MW of two-phase cooling capacity. It makes the claim that LiquidStack's DataTank two-phase systems are already in use in 160MW of crypto mining sites in Europe, but has "pivoted" towards conventional data centers serving Edge and high performance computing (HPC) applications.
"LiquidStack is extremely pleased to announce its first major US data center deployment with Standard Power," said Joe Capes, CEO of LiquidStack. "Building upon two years of proof of concept and field trials with hyperscale, semiconductor, hardware, and Fortune 500 accounts, we're excited to see two-phase immersion cooling move toward common adoption in the colocation space."
"We're a different kind of data center," said Maxim Serezhin, CEO of Standard Power. "We believe in conscience-driven investments and technologies that also optimize costs and efficiency."
Standard Power's main focus is on getting cheap power, mainly from fossil sources, and using it mostly for crypto-currency mining, an application that is widely criticized for creating huge emissions performing a task with no real-world benefit at all. The company's site says Coshocton is "located in the heart of the Ohio gas revolution, benefiting from the development of the Utica and Marcellus shale gas formations." This area has 12GW of power from gas and offers power at $30 per megawatt-hour.
In July 2021, Standard Power announced plans to also get some energy from local nuclear power stations.
The DataTank 48U units hold up to 252kW capacity, with a PUE as low as 1.02, offering 28 times more heat rejection capacity, and a 41 percent reduction in energy use compared with air cooling, says Standard Power. It does not consume water, and saves space over a conventional cooling system, working out 33 percent cheaper over three years, the companies say.