Stack has launched a new data center campus in Melbourne, Australia.
The company this week announced the completion of its first Asia Pacific (APAC) data center, known as MEL01.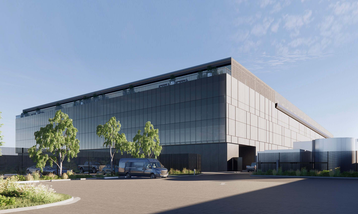 Sat on a 3.6-hectare site in Truganina area of Melbourne, the three-story, 36MW MEL01A facility is located on a 72MW campus that will eventually feature two buildings. It also has a 105MW dedicated onsite substation.
"We are proud to celebrate the opening of our first data center in Asia Pacific within the high growth hyperscale corridor of Melbourne," said Pithambar (Preet) Gona, CEO of Stack APAC. "This first delivery, of many in Asia Pacific, underscores the harmony between Stack's deep regional delivery expertise and its proven global development capabilities."
IPI-owned Stack entered the Australian market last year after taking over three development projects owned by local developer Hickory.
Hickory first announced its ambition to move into data centers in June 2021, announcing a 25,000 sqm (269,000 sq ft) facility in Melbourne and broke ground on the project in late 2021.
Stack is also planning a 28MW data center in Hume, Canberra, and a 24MW data center in Wangara, Perth. The two were originally due to break ground in Q3 2022, with delivery expected in the second half of 2023.