A data center in Florida occupied by Sprint Telecom is for sale.
The facility, located at 360 S. Lake Destiny Drive, in Orlando is available with a six year lease.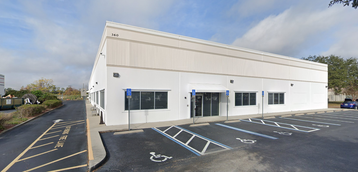 A property listing reveals that the facility spans 26,245 square foot (2,430 sqm) and set on 3.11 acres. Built in 1997, it has an 'NNN lease opportunity,' which means that the tenant is willing to pay property expenses such as real estate taxes, building insurance, and maintenance.
The data center has an annual net operating income (NOI) of $454,643 in the first year, with three percent annual rent increases.
T-Mobile subsidiary Sprint has fully leased the building for the past 24 years, and recently renewed it for another five years. The building is adjacent to a T-Mobile data center, and near facilities operated by Lumen, WorldCom, Atlantic.net, and Host Dime.
A price was not disclosed, presented as just 'negotiable' by real estate agency Hold Thyssen. The prior owner is not disclosed, but corporate documents list CJD Sanford, LLC as using the address.