Speedcast has deployed a private LTE network for a Brazilian energy provider.
The company's Brazilian entity, SC Caprock, has finalized the deployment of a mission-critical private LTE network at four natural gas plants, and associated wells for an energy integrator in the country.
The deployment will see workers at the sites provided with high-quality, critical voice, and video connectivity, according to IT services and communications provider Speedcast. Although the name of the Brazilian energy provider was not revealed, Computer Weekly reports it as being Origem Energia.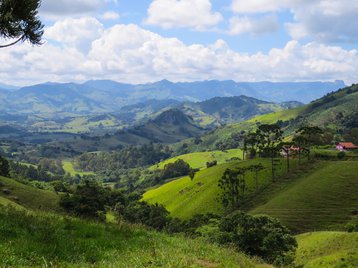 SC Caprock has worked with Nokia for this deployment, using the vendor's Digital Automation Cloud (DAC) solution to cover the facilities using Band 28 at 700MHz.
The integration also includes the installation of private LTE base stations, and the Nokia MX Industrial Edge (MXIE), which is an Edge computing-based platform that runs the private wireless core functions and application processing, including the Push-to-X communications applications.
"The unique value of the Nokia Digital Automation Cloud (DAC) is the combination of industrial-grade private wireless connectivity, running an on-premise edge that brings the ability to add high-value applications to the network with only minor hardware changes," said Speedcast Brazil country manager André Gustavo Sant'Anna.
Nokia has a track record of deploying mission-critical networks, with the vendor delivering these networks to more than 2,200 enterprise customers across several sectors including transport, energy, large enterprise, manufacturing, web-scale, and public sector segments.
Speedcast has been working with Nokia since 2020 to implement private LTE solutions, using Nokia's DAC in the energy, and mining markets.