Telecom Italia's (TIM) international wholesale arm, Sparkle, has appointed Enrico Maria Bagnasco as its new CEO.
Bagnasco, who has been at Sparkle since 2019, will take over from Elisabetta Romano.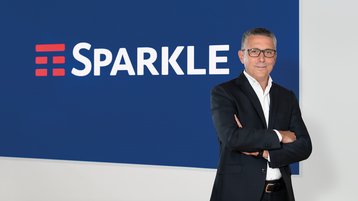 Romano will remain on the board and also in her role as chief network operations and wholesale officer of TIM, with Capacity Media reporting Bagnasco will report to her. Romano held the role of CEO from August 2020 until November 2022.
Sparkle has had four CEO's in the past seven years, with Alessandro Talotta holding the post between July 2015 to April 2018. He is now Digital Realty's executive managing director at Interxion Telecom in Rome.
After him came Riccardo Delleani, who last only 11 months, while he was followed by Mario Di Mauro, who held the role from March 2019 to August 2020, before Romano took the position.
Bagnasco spent 25 years at TIM before his switch to Sparkle, which previously mentioned is a wholly owned subsidiary of TIM Group.
During his tenure at TIM, he held a number of positions including head of product and portfolio management, head of wireless networks, plus several other senior roles.
Sparkle was founded in 2003, as part of TIM's goal of developing and consolidating the Group's global solutions business. According to its website, Sparkle has a presence in 32 countries.
The company owns and operates a global and technologically advanced proprietary network of over 600,000 km of fiber which includes three major regional systems in Europe, the Mediterranean, and the Americas, plus extensive ownership in major international submarine cables.