Spanish telecom company Cellnex has just bought thousands of communication towers across the UK, becoming one of the largest telco operators in the country.
The 8,300 towers and masts were acquired from Arqiva for a total of £2 billion ($2.5 billion), one of the largest telecom deals ever in the UK.
The deal is still subject to the usual closing conditions, including regulatory approvals.
This news has come after months of speculation about the breakup of Arqiva's business divisions.
The British company has decided to sell off its mobile towers after it failed to float on the London Stock Exchange and had to undergo refinancing to keep up with debts.
The UK firm currently has a monopoly on TV and radio broadcast towers and will still be significant in that sector after it sells its communication towers.
Cellnex will now be taking over the towers once the antitrust authorities make a decision on authorizing the sale, the comm tower division's staff will also be kept on by Cellnex.
This acquisition follows Cellnex obtaining the rights to operate 220 BT high towers located throughout the United Kingdom.
Since its founding in 2008, the telecom company has become the manager of around 53,000 similar sites across Europe.
Tobias Martinez, CEO of Cellnex in a statement regarding the sale said: "The Arqiva Telecoms division acquisition is a key milestone for Cellnex.
"Its strong UK asset-base, revenues and financial profile, combined with its long history at the heart of UK digital infrastructure, make it a perfect addition to our operations.
"I look forward to working with the Arqiva's Telecoms division team, in order to continue to run the business successfully, assuming new challenges together within the Cellnex project.
"The UK has always been a core component of our inorganic expansion plans. This agreement further demonstrates our commitment and confidence in the UK market as we look ahead to further opportunities.
"It provides a significant opportunity for the development of a mobile network fit to match the country's ambitions.
"We are ideally placed to bring our operational expertise and innovative approach to bear in a context where the Government and regulators are looking to encourage greater connectivity for all citizens and businesses through network development."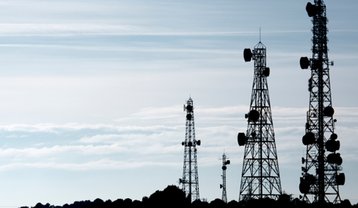 Simon Beresford-Wylie, CEO of Arqiva said: "This agreement provides both stability and a focus for our future as we concentrate on the provision of broadcast infrastructure, end-to-end networks and connectivity solutions for our TV and radio customers, international content owners, data network providers and utilities.
"The majority of proceeds from the sale will be used to reduce debt, thereby providing a solid financial base for Arqiva and its shareholders to invest in the future of the UK's terrestrial TV and radio platforms as well as its data networks and capability.
"The deal will see a number of colleagues transfer to Cellnex, which I am confident will be an excellent owner for the business.
"I am sure that it will continue to go from strength to strength under their stewardship."
5G and data centers
Cellnex has been very busy lately with the rollout of fifth generational wireless after acquiring 30 masts in The Netherlands, it is now projecting itself as a key player in any future developments with 5G.
In light of this new deal the company appears to be setting the scene for a new expansion of colocation and edge services with the aquisition of Altcom who originally owned the above 30 masts and still operates colocation services.
Cellnex is now expecting growth from greater adoption of cloud services and new networks.
Due to the sheer volume of data coming from 5G devices, the scaling of colocation services will have to increase significantly.
Not only will data center services need newer and more advanced hardware but security and software approaches will also have to change.
Existing 5G 'Network Architecture' involves the use of small 'cells' on lampposts or buildings to relay data between devices and local servers usually situated by comm towers which in turn will be transmitting and receiving from central servers.
For more, be sure to subscribe to the DCD Magazine. In the next issue, our special supplement analyzes the convergence of telcos, 5G and data centers.