SpaceX's satellite Starlink service has signed another cruise liner provider in Norwegian Cruise Line (NCL).
Though neither company has officially commented on the news, 11 Starlink dishes were spotted on the Norwegian Breakaway by a Reddit user in November 2022, and this week Drive Tesla Canada reports a full fleet roll-out is planned this year.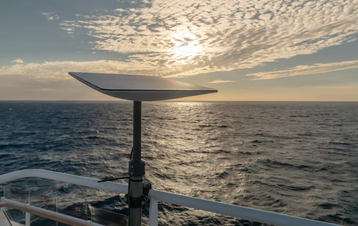 Cruise Critic forum member 'the more ports the better', currently cruising on the Oceania Riviera, said the cruise line's Internet department confirmed to them that testing has been completed and the contracts have been signed for Starlink deployment across their entire fleet.
"They are installing Starlink fleet-wide, starting with NCL, followed by Regent, then Oceania. Every ship will have Starlink by the end of the year," they said.
After testing Starlink on Breakaway, the company is reportedly currently installing equipment on the NCL Getaway.
Founded in 1966, Norwegian is the fourth-largest cruise line in the world by passengers. In total NCL has some 29 vessels across its three brands --18 for NCL, six for Oceania, and five with Regent -- with another set for delivery this year.
Starlink has signed distribution deals with maritime communications firms Marlink – which also has a deal in place with OneWeb – as well as Elcome International, Tototheo Maritime, and Anuvu.
The company has also signed deals with cruise liner providers Royal Caribbean, Carnival Corporation, and Hurtigruten. Boutique cruise operator SeaDream Yacht Club's two luxury yachts, SeaDream I and SeaDream II have also deployed Starlink, as well as American Cruise Line's 17 small ships and riverboats in the US.
Starlink this week launched in Peru: "Starlink ahora está disponible en Perú!", the company tweeted this week, which translates to "Starlink is now available in Peru!"
In Japan, KDDI is using Starlink connectivity to enable drone deliveries in Nakatsugawa City in the wake of recent landslides. The drones will deliver up to 5kg of food, medicine, and other supplies per run over the winter season.