SpaceX appears to have quietly acquired Swarm Technologies.
Delaware-based satellite firm Swarm is planning to launch a constellation of 150 low Earth orbit (LEO) satellites to provide communication with IoT devices. According to filings, the company has launched "most" of its satellites and begun offering services to customers.
Elon Musk's space company seems to have acquired the company after Swarm filed a request with the FCC to transfer its existing satellite and ground station licenses to SpaceX.
Neither company has made public mention of the transfer application or any acquisition. But, according to the filings, Swarm would become a will be a direct wholly-owned subsidiary of SpaceX upon the closing of the deal. The deal would be SpaceX's first acquisition.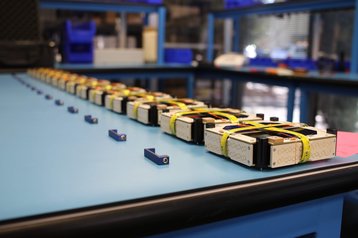 Swarm's sub-1kg SpaceBEE picosatellites provide two-way connectivity to IoT devices in remote and rural locations lacking terrestrial or mobile connectivity using the LoRa low power wide area network (LPWAN) protocol.
The company had previously raised just under $30 million across two funding rounds, with its investors including Social Capital, NJF Capital, Craft Ventures, 4DX Ventures, and EarthLink founder Sky Dayton.
Swarm's IoT network was targeting a different industry and set of users compared to SpaceX's Starlink broadband network, and it seems the acquisition may have been more about technology and talent than revenue or customer base.
"Swarm's services will benefit from the better capitalization and access to resources available to SpaceX, as well as the synergies associated with acquisition by a provider of satellite design, manufacture, and launch services," the companies said in the FCC filing.
"SpaceX will similarly benefit from access to the intellectual property and expertise developed by the Swarm team, as well as from adding this resourceful and effective team to SpaceX."