SpaceX has challenged the Federal Communication Commission's (FCC) recent decision to withdraw its initial awarding of $855.5 million in rural subsidies.
It comes after the FCC determined that SpaceX "failed to meet program requirements," and failed to deliver promised speeds to convince the regulator that it could provide a reliable service for consumers.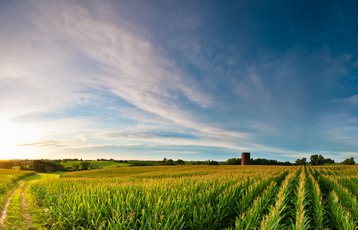 The company was initially awarded funding by FCC as part of its Rural Digital Opportunity Fund (RDOF) in 2020, by its then-chairman Ajit Pai. However last month FCC chairwoman Jessica Rosenworcel announced a new list of ISPs to receive the funding instead.
SpaceX has hit back, calling the move to rescind its funding "flawed" in regulatory filings.
"The decision appears to have been rendered in service to a clear bias towards fiber, rather than a merits-based decision to actually connect unserved Americans," said SpaceX's senior director of satellite policy David Goldman, in the company's appeal.
SpaceX provides its satellite connectivity via its Starlink low-earth orbit satellites, operating more than 3,000 of them. SpaceX wasn't the only provider to be knocked back in last month's FCC investment, with the FCC also rejecting the $1.3bn funding handed to LTD Broadband.
The FCC awarded close to $800m in funding as part of the RDOF to boost rural broadband connectivity across the US, with an investment of $791.6m spanning 19 US states across 350,000 locations. It takes the total investment from the FCC to beyond $6bn, in 47 US states.
NextLink Internet, California Internet L.P., Connect Everyone LLC, GigaBeam Networks LLC, Safelink Internet LLC, and Shenandoah Cable Television LLC were providers granted the funding.
In total there's $9.2bn that has been made available for the RDOF by the FCC.