The Federal Communications Commission is to invest close to $800 million in investments in the US rural broadband deployment through its Rural Digital Opportunity Fund (RDOF).
This investment of $791.6m will span 19 US states across 350,000 locations and takes the FCC's total investment in the RDOF to $6bn in 47 states.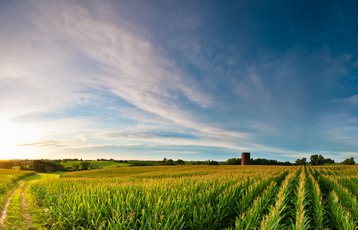 The states of Illinois, Arizona, and Iowa have been awarded the most investment at $212m, $140m, and $11m respectively. The ISPs will receive the investments over the next 10 years.
NextLink Internet, California Internet L.P., Connect Everyone LLC, GigaBeam Networks LLC, Safelink Internet LLC, and Shenandoah Cable Television LLC are the providers granted the funding.
"This funding will connect more households throughout the country with high-speed broadband as part of our ongoing work to close the digital divide," said FCC Chairwoman Jessica Rosenworcel. "We are confident these projects can bring quality service to currently unserved areas."
In total there's $9.2bn that has been made available for the RDOF by the FCC, which had initially announced different winners back in 2020, including SpaceX's Starlink, which was awarded $855.51m by then-FCC chairman Ajit Pai.
Starlink had been tentatively awarded the funding but was recently rejected by the FCC, as it said Starlink "failed to meet program requirements," and failed to deliver promised speeds. There were also concerns about the price of Starlink's equipment, with dishes costing $600.
The FCC also recently rejected LTD Broadband's tentative funding of $1.3bn.
The six ISPs selected are required to confirm the funding by September 15 to finalize the payouts.