South African operator MTN has invested $84 million to ensure its mobile network continues operating amid regular rolling power cuts.
A report from Reuters last week noted that the investment is also being made to curb vandalism and battery theft.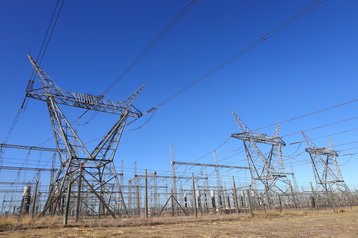 The decision to invest so heavily in its networks comes as South Africa has been forced to enforce rolling blackouts as the country's energy crisis has worsened.
In fact, these rolling blackouts have been the worst on record in the country as aging coal plants have failed, leading to South African state electricity utility Eskom implementing 12-hour-long blackouts.
Generators in the country have often failed under the demand for power, meaning that load shedding measures have been necessary.
The country saw its worst year for power cuts last year, with 205 days of rolling blackouts as South African power utility provider Eskom continues to struggle, with the company reportedly $22.7 billion in debt, and reliant on government bailouts to remain solvent.
However, as reported by Reuters, MTN South Africa chief executive Charles Molapisi states that its nationwide "network resilience" program will help enhance network availability and stability over the long term.
"The investment will see us installing solar power, batteries, and generators, and enhancing security features at base stations to ensure improved network availability during load shedding, when many instances of theft and vandalism occur," he said.
It's reported that MTN has upgraded 3,253 sites with new batteries, which it says should improve network availability for the second half of this year.
The blackouts have also led to theft and vandalism, with more than 1,000 vandalism incidents recorded since January 2022 in the Eastern Cape alone, it added.
It's led tower companies to consider solutions such as concrete blocks to secure batteries, concrete bunkers, and high security cabinets.