South Africa faces an unprecedented level of power outages as South African power utility Eskom introduced Stage 6 power cuts over the weekend.
The company cut 6,000 megawatts from the national grid after generation units failed at the Kusile and Kriel power stations.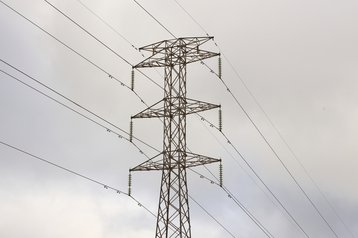 It's the second time this year that Eskom has resorted to implementing Stage 6 load shedding, which means at least six hours a day without power for South Africans. The other occasion occurred in June; Eskom last went to Stage 6 measures in 2019.
Eskom gets its power from aging coal-fired power plants, which are prone to breakdowns, reports Reuters, which notes unplanned load losses of 15,630 MW currently. This is roughly a third of Eskom's total nominal capacity of just over 45,000 MW.
Its CEO Andre de Ruyter has dismissed fears of a total blackout as "not an imminent risk".
The country has been experiencing its worst year on record for outages, with these a major factor in the economy's 0.7 percent contraction in the second quarter.
Eskom has had to resort to load shedding for a total of 100 days this year. De Ruyter said the company is aiming to procure 1,000MW from independent power producers.
Earlier this year, DCD noted that experts in the country are warning a Stage 8 shed (i.e. 8,000MW) may be needed in the near future. Such grid cuts can impact local telco networks and data centers.
Load shedding earlier this year caused a cooling system failure at an MTN data center. At the time the telco said it was undergoing an "aggressive rollout" of batteries, generators, and alternate power supplies, and was reaching out to small businesses to supply generators for its network operations.
A Cell C spokesperson told DCD at the time: "We have generators at our premises and various BTS (Telecom Base Stations) sites, therefore ensuring services can continue to be rendered to our customers. During power outages or load shedding, base station generators and backup batteries kick in and are supposed to last two to four hours. If the outage goes beyond four hours, problems can arise; the batteries can overheat and take longer to cool down which can affect the efficiency of the signal transmission i.e. network. Multiple outages in a single day, such as at stage four load shedding, can also affect how quickly the batteries can recharge – thereby reducing the efficiency of the backup."  
A WIOCC spokesperson at the time told us it designs facilities that are "fit for local conditions" in each of the markets in which it has a presence: "In South Africa specifically, installations include extended battery run-time capability, as well as generator backup to mitigate load shedding and any other local power risks."