Brazilian technology firm Soluti is launching a new data center in Goiânia.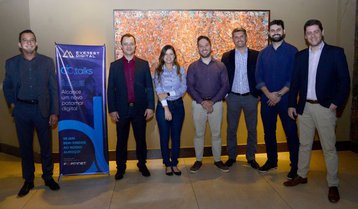 The company this week said Everest Digital, a new company of the Soluti Group, has completed the installation of the first Tier III quality data center in the Midwest Region of Brazil.
The equipment will be inaugurated soon, and will provide services to companies and public agencies. Specifications or precise location of the new facility were not shared, but Soluti moved into a new 4,300 sqm HQ in 2021. Goiânia is the capital and largest city of the Brazilian state of Goiás, in central Brazil.
"Among the biggest benefits are state-of-the-art technology, a qualified team, and strict levels of controls. It is an international standard data center, the first in the Midwest at this level of quality. Offering our customers the most modern technology on the market, prioritizing security, performance, and scalability," said Gleysson Araújo, executive director of Everest Digital.
Goiânia-based Healthcare-focused ID security and electronic signature firm Soluti originally announced plans for a dedicated data center unit, Everest Digital, in June 2022. Managed service provider Everest will provide colocation, cloud, hosting, and cyber services.
Everest director Araújo has previously had stints at healthcare company Grupo Pardini, IT firm Sonda, and IBM.
A version of this story appeared on our Brazilian edition.