Telecoms giant SoftBank plans to roll out a number of distributed AI data centers across Japan.
The company provided few details on its plan, unveiled at Computex in Taipei, but said that it would rely on servers using Nvidia's GH200 Grace Hopper Superchip. It will also use Nvidia's newly-announced MGX reference architecture for its server design.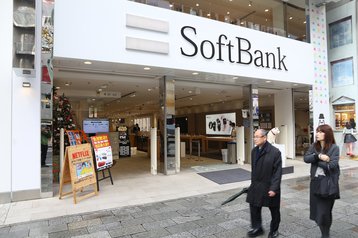 SoftBank currently owns cloud and data center company IDC Frontier, which operates a number of facilities in the country, including the 50MW Tokyo Fuchu Data Center, which can support about 4,000 server racks. The telco also owns the Internet exchange BBIX and dark fiber company BB Backbone.
"As we enter an era where society coexists with AI, the demand for data processing and electricity requirements will rapidly increase. SoftBank will provide next-generation social infrastructure to support the super-digitalized society in Japan," Junichi Miyakawa, president and CEO of SoftBank Corp, said.
"Our collaboration with Nvidia will help our infrastructure achieve a significantly higher performance with the utilization of AI, including optimization of the RAN. We expect it can also help us reduce energy consumption and create a network of interconnected data centers that can be used to share resources and host a range of generative AI applications."
The number of data centers and the pace of rollout were not disclosed. DCD has contacted both companies for more details.
"Demand for accelerated computing and generative AI is driving a fundamental change in the architecture of data centers," Jensen Huang, founder and CEO of Nvidia, said.
"Nvidia Grace Hopper is a revolutionary computing platform designed to process and scale-out generative AI services. Like with other visionary initiatives in their past, SoftBank is leading the world to create a telecom network built to host generative AI services."
SoftBank claimed that the new data centers will be used for a number of buzzwords: generative AI apps, optimizing the radio access network, reducing energy consumption, and 6G applications like autonomous driving, AI factories, and augmented and virtual reality.