Data center provider QTS Realty has said that a small number of its customers requested payment relief amid the Covid-19 pandemic.
But the company said that the customers amounted to less than five percent of total revenue.
Not every industry is fortunate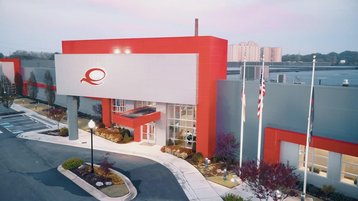 "QTS has experienced a modest increase in customer requests for payment relief," the company's quarterly earnings presentation states.
The large majority of those customers are up to date with current payments, and QTS said that it has "not reduced these customers' future payments but has in certain circumstances provided extended payment terms."
In an earnings call, company CFO Jeff Berson said that "QTS' exposure to some of the industries more directly impacted by Covid-19, including the retail, transportation, oil and gas, and hospitality today represents less than 10 percent of in place recurring revenue."
The majority of its customers - more than 50 percent - are classed as technology companies. "Although the Covid-19 pandemic has created far reaching disruption across many industries, our customers within the technology vertical in many instances are seeing accelerating demand for data center infrastructure.
"In fact, we've seen several of our larger hyperscale customers looking to potentially accelerate their deployments, in part related to de-risking future data center infrastructure needs in light of continued uncertainty created by Covid-19."
The company said that the pandemic meant that it was "experiencing some modest delays in construction activity in a few markets primarily as a result of availability of contractors and slower permitting. However, these delays are not expected to create a material change in anticipated infrastructure deliveries to customers."
As for equipment, QTS said that it had "already secured" the vast majority of what it needs for the year, would "remain in constant contact with key suppliers and vendors to evaluate any anticipated changes in equipment availability or delivery timetables" and had accelerated the acquisition of additional infrastructure equipment to support early 2021 expected development activity.