South Korea's SK Telecom has deployed field-programmable gate arrays from Xilinx in its data center, the first large-scale deployment of FPGAs in the country.
The Kintex UltraScale devices will be used to help run the automatic speech-recognition (ASR) aspect of Nugu, SKT's voice-activated assistant.
Alexa, what's Nugu?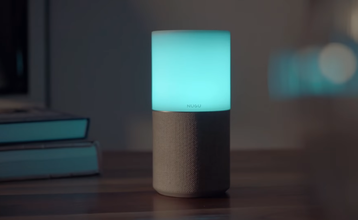 The two companies claim that by using FPGAs, SKT achieved up to five times higher performance in ASR applications when compared to GPUs, and 16 times better performance-per-watt. The fine print on that benchmark is that the FPGAs were tested against Nvidia's Titan X GPUs, a consumer product designed for PCs.
"We are delighted to have the opportunity to deploy Xilinx FPGAs to SKT's AI data center, a first in South Korea," Manish Muthal, VP of data center marketing at Xilinx, said.
"Xilinx Kintex UltraScale KCU1500 FPGAs show that Xilinx has a major competitive edge in applications. Xilinx will continue to focus its technological capabilities and innovations on data center acceleration."
Kang-Won Lee, SVP of the software research and development center at SKT, added: "Over many years we have seen the shape of the industry evolve, and we are proud to be at the forefront of developing AI accelerators. By designing our solution based on the Xilinx KCU1500 board and our own bitstream image, we have developed a cost-effective, high-performance application."
Nugu is both the name of SKT's cloud-based voice recognition service and the smart speaker system itself, which is somewhat similar to Amazon's Echo and Google's Home.
The system was launched in June 2016, hitting 100 million recorded conversations by April 2017. Following the launch of the Nugu mini, as well as the addition of Nugu to TSK's navigation app, children's smartwatch Joon, and its IPTV service, this February the company reached 1.1 billion conversations recorded.
In the future, SKT may also use the FPGAs for AI-based home security and other AI services, while also expecting to deploy Xilinx's upcoming ACAP chip.
The 'Adaptive Compute Acceleration Platform' is made up of a new generation of FPGA fabric with distributed memory and hardware-programmable DSP blocks, a multi-core SoC, and one or more software-programmable and hardware-adaptable compute engines, connected through a network on a chip.
"This message of 'don't think of it as an FPGA' has got to be something we do over and over again, because after being the FPGA company, we have to say 'no we're not the FPGA company,'" Xilinx CEO Victor Peng told DCD earlier this year. "With ACAP, at the moment nobody even knows what that is - but they will understand over time."