South Korean chip maker SK hynix plans to build another memory fab in its homeland.
The company plans to spend 15 trillion won ($10.9 billion) over the next five years on the factory.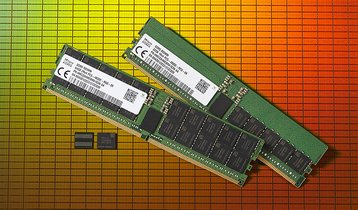 Work on the Cheongju-based M15X will begin in October, for completion in early 2025.
The company currently operates DRAM production facilities in Icheon and NAND flash chip production plants in Cheongju, along with production plants in Wuxi, Chongqing, and Dalian, China.
But SK hynix has yet to decide whether the fab will build DRAM chips or NAND flash chips, and will make the decision based on market conditions closer to completion date.
Memory chip demand has fallen rapidly as tech demand slows amid global uncertainty. However, the company predicts that demand will recover in 2024-5.
"As we look now to prepare for the next 10 years, I believe starting the M15X will be a first step to lay the foundation for solid future growth," vice chairman and co-chief executive Park Jung-ho said.
Earlier this summer, SK hynix's parent company SK Group said that it would spend $15bn on an advanced packaging and R&D facility in the US.
More in IT Hardware & Semiconductors
More in Construction & Site Selection