British data center expert Simon Allen has been appointed as the new executive director of Infrastructure Masons, a professional association for data center designers, architects and engineers.
Allen was previously membership secretary of the UK Data Centre Interest Group (UKDCIG), a similar organization set up in 2011 and focused on the British Isles.
He replaces Mark Monroe, former executive director of The Green Grid, who is "moving to his next professional adventure."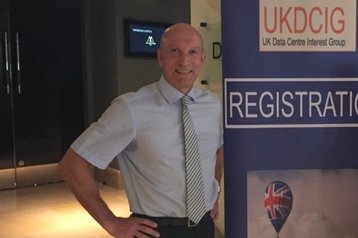 Moving on

Infrastructure Masons was established as a non-profit in April 2016 by Dean Nelson, who was previously responsible for data center operations at eBay and PayPal, and has recently moved to Uber Compute.
The organization aims to bring together people who build and operate data centers, to share best practices, test new technology, and possibly even influence the direction of the industry as a whole.
Infrastructure Masons is governed by an advisory council consisting of representatives of some of the world's largest data center businesses, including Facebook, Google, Microsoft, Digital Realty and Switch.
From the 1st January, this council will be headed by Allen and Jeff Omelchuck – another executive director, who was appointed in December 2017.
Infrastructure Masons will also replicate the UKDCIG event format, with workshops in the morning, followed by rapid-fire presentations from sponsors and iM Support Partners in the afternoon – no sales pitches allowed.
Upcoming events have been scheduled in Northern Virginia, New York, Monaco, San Francisco, Dublin, Tel Aviv, Amsterdam, Dallas, Shanghai and London – with more locations to be added in the future.