Two incidents at electricity substations in the Dutch province of Flevoland have caused widespread power outages.
The police have asked people to stay off of roads traveling under high-voltage cables, and not to call the emergency service number 112 unless in immediate life-threatening danger.
Rail services between Lelystad Centrum and Dronten are also not operational, and the Walibi Flevo amusement park has shut down.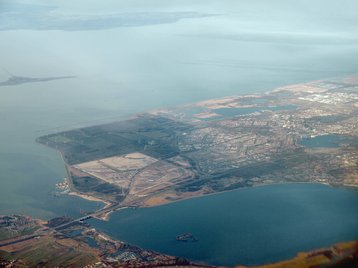 The power outage has impacted data centers in the area, which have shifted to backup power.
"Due to a power outage in Flevoland, the Almere data center ran on the UPS," Erik Bais, CEO of local operator A2B Internet said (translated). "Unfortunately the mobile network was also down, which meant that the generator did not start up."
He added that the generator also did not respond well to a peak voltage of over 250V during the outage surge.
However, he said services were not impacted as they switched over to a facility in Amsterdam automatically.
The cause of the grid outage is not known, but videos of an electrical fire at a substation are being shared online. It is believed that one substation experienced a short circuit, and then a second caught fire afterwards.
Two years ago, a rat caused a major power outage in the province, as it accidentally caused a short circuit.