Canadian telco Shaw Communications has signed a power purchase agreement (PPA) with Capital Power Corporation to procure renewable energy from a solar farm.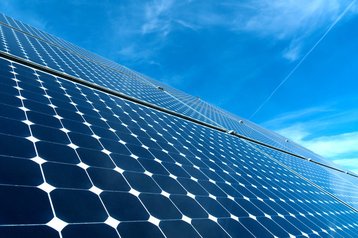 The energy company this week announced this week it has entered into a 15-year agreement with Shaw, which will procure 30MW of renewable energy from the recently completed Clydesdale Solar facility.
Located in Taber, Alberta, the 75MW solar farm started commercial operations in December 2022. Capital said the park's output is now 90 percent leased.
"We're excited to provide Shaw Communications with renewable power for their operations in Alberta," said Chris Kopecky, senior vice president, chief legal, development and commercial officer of Capital Power. "As we grow our renewables portfolio, we're committed to developing customized solutions that empower our partners to capitalize on the benefits of clean energy. We're proud to help expand the renewable energy capacity available to power Alberta's economy."
Zoran Stakic, chief operating officer and CTO, Shaw Communications Inc, added: "Shaw is committed to efficiency and innovation that supports the transition to a low-carbon economy. Our new agreement with Capital Power will contribute to more environmentally friendly operations and a brighter, cleaner, and more sustainable future."
Shaw is currently attempting to merge with fellow Canadian telco Rogers but has hit repeated delays over competition concerns from regulators.