37 shareholders are suing Swedish telecoms company Ericsson for a combined $170 million.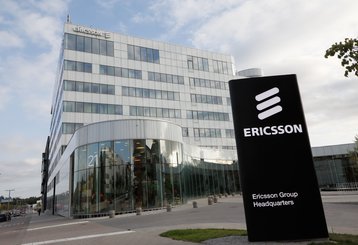 First reported by Dagens Industri, this is part of the ongoing fallout from the company's operations in Iraq and alleged payments to the Islamic State.
The shareholders have filed separate lawsuits though their actions are "coordinated." The lawsuits focus on the sudden drop in Ericsson's share price after February 16, 2022, when Ericsson's CEO Boerje Ekholm admitted "transport routes have been purchased through areas that have been controlled by terrorist organizations, including ISIS."
The company found some "unusual expense claims in Iraq" and, following an internal investigation, several employees were exited from the company, though Ericsson claims that it cannot confirm that any employee directly gave money to ISIS.
The following year saw increasing revelations unfold, from the company admitting it broke a $1bn deal with the Department of Justice by covering up the potential payments to ISIS (which was signed in the first place to settle investigations into Ericsson regarding bribery and corruption) to the admission that Ericsson employees had been kidnapped by ISIS when the telco sent them to negotiate with the terrorist organization, leading to analysts describing the stock as "uninvestable."
The first lawsuit filed against Ericsson was in March 2022 by shareholder David Nyy. Another was filed in August 2022 by US victims of terrorism.
By March 2023, shareholders voted for the second time against releasing Ericsson's CEO and several board members from liability over the handling of the Iraq corruption probe, giving the go-ahead for shareholders to serve these latest lawsuits.
"Ericsson disputes the claims in their entirety and intends to defend itself vigorously in this matter, which is unprecedented in Swedish litigation and contrary to fundamental principles of Swedish corporate law," the company said in an email to Dagens Industri.