Satellite firm SES confirmed yesterday that it's in talks with rival company Intelsat over a potential merger deal.
Luxembourg-based SES made the comments in response to an earlier Bloomberg report, which stated that a deal to create a $10 billion merger, including debt, is on the cards.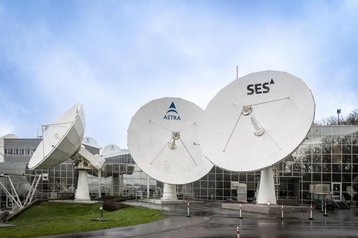 "In response to rumors in the market, SES S.A. confirms that the company has engaged in discussions regarding a possible combination with Intelsat," SES said in a statement.
"At this stage, there can be no certainty that a transaction would materialize."
It is thought that an agreement between SES and Intelsat, which has headquarters in Luxembourg and the US, can be reached in the next few weeks.
It's not the only potential consolidation within the satellite industry, with French satellite firm Eutelsat in the process of buying the UK's OneWeb, as satellite operators seek to compete against Elon Musk-owned SpaceX's Starlink and Amazon's Project Kuiper.
Back in 2021, US satellite firm Viasat struck an agreement to acquire UK satellite operator Inmarsat for $7.3 billion, although the European Commission opened up an in-depth investigation into this deal last month.