Servpac Inc is expanding its Mililani Technology Park (MTP) data center in Hawaii.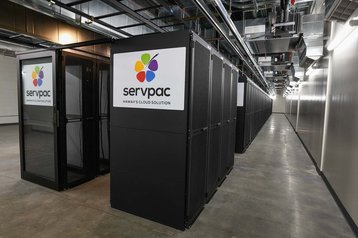 In a June 27 announcement, Servpac said that it had begun construction at the MTP data center in order to double its colocation capacity at the facility.
First reported by PacificInno, the construction work is anticipated to be completed by October this year, and should not impact clients.
The expansion will be a team effort, with InForm Design acting as the project architect and InSynergy Engineering providing engineering consulting services. The expansion is a multi-million dollar investment, though the company has declined to share specifics.
The MTP data center is Hawaii's only Tier IV certified data center, spanning 30,000 sq ft (2,790 sqm) and 1MW of IT capacity.
In a LinkedIn post, the company said: "We are thrilled to announce the commencement of our expansion project at MTP Data Center, marking an exciting new chapter for our company. This initiative is set to significantly enhance our colocation capabilities, allowing us to meet the growing demands of our customers."
According to the company, Servepac are already working on additional expansion plants for the MTP data center which would provide ~ 10x more cabinet and power capacity.
Servpac president Richard Zheng said: "With our investment in this expansion project, we are ensuring that our clients' operations are never impacted.
"By adding capacity, we can provide even more local organizations access to the same high caliber of technology. Customers can access their information faster and more securely in this best-in-class data center right in our own backyard."
Servpac's current customers include American Savings Bank, which migrated its on-prem IT to a cage in the MTP data center in December 2020
Also in Hawaii, DRFortress completed the expansion of its Honolulu data center in May 2023 which saw the colocation provider add 220 racks to its facility. Last month, despite around $500 million in budget cuts, the Hawaiian government announced that it would be continuing with its data center relocation, though with a reduced allowance of $1m.