Serverfarm is expanding the power capacity at its London data center
The company this week announed it was adding an additional 8MW of IT capacity to its LON1 facility in response to customer demand.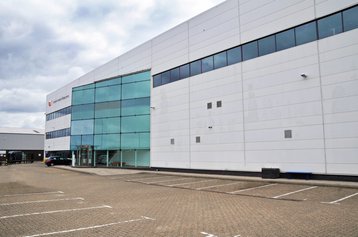 Serverfarm has operated its LON1 data center since March 2018 in Feltham; the three-story facility spans 130,000 sq ft (12,000 sqm) and according to the company's site offers 10.5MW capacity at N+1 across up to nine data halls.
Arun Shenoy, CMO at Serverfarm, said: "We will have 3MW of new power capacity available in the next four months, with more to come in 2023. And in true Serverfarm sustainability fashion, by building additional data center power capacity without the construction of new facilities, we are avoiding the use of unnecessary concrete, steel or glass."
Serverfarm didn't disclose the name of the previous owner at the time of the acquisition, but the image seems to correspond to the Michael Perry Technology Centre, a data center previously occupied by T-Systems - a subsidiary of Deutsche Telekom. According to a report in Computer Weekly, T-Systems left the facility for a larger, recently constructed space operated by Virtus Data Centres.
Serverfarm operates one other European facility in Amsterdam. It also operates data centers in Israel and the US.