An anchor tenant has been signed for Sentinel Data Centers' 100,000 sq ft expansion in Durham, North Carolina.
The operator said it has pre-leased 25 percent of the 10MW facility, which is expected to come online in September, constituting the second phase of the construction project. Its 120,000 sq ft first phase building is nearing full capacity.
The expansion will use modular building blocks to allow scalability of power densities and resiliency levels on a granular basis.
The deal is a testament to the strength of the North Carolina data center market, which has the potential to become a viable competitor to Northern Virginia, Sentinel said.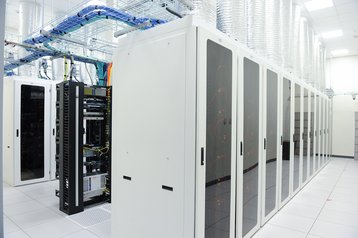 Big break
In January 2016, the company qualified for the state's Data Center Infrastructure Act, which affords tenants tax breaks on data center equipment and electricity. The threshold for receiving tax incentives was lowered by the legislation, from previously requiring an investment of $250 million down to just $75 million. It also enabled multi-tenant data centers, and no longer just single-tenant facilities, to receive the benefits.
Kelly Morgan, vice president of services at 451 Research, said: "North Carolina continues to be one of the more dynamic data center markets on the East Coast.
"Sentinel's expansion and pre-leasing is a clear indicator of the growing demand for the state's competitive tax incentives, power rates and total cost of ownership."
Todd Aaron, co-chief executive of Sentinel Data Centers, said: "Pre-leasing a quarter of our Phase II expansion speaks to the market's appreciation for highest quality, ultra-flexible solutions coupled with a TCO profile among the best nationally."
"Complete sales tax exemption on our users' IT infrastructure, along with power rates approximating 4 cents per kWh, materially impacts all-in occupancy economics, and our users are benefitting from this," he added.
Planning ahead
Rich Miller, writing for Data Center Frontier, said the move matches the general trend for data center tenants to pre-lease large volumes of space, embracing a build-to-suit approach that reduces risk for developers.
North Carolina is home to data centers for IBM, Cisco and NetApp, and its Research Triangle Park area is renowned for its universities.
Tax incentives have in the past acted as a lure for investment in the state from the likes of Apple, Facebook and Google. Miller suggested that wholesale data center providers have seized on the perceived opportunity, predicting that large customers would be drawn by North Carolina's positive business conditions.