The Scottish Government is continuing to promote the nation to data center developers.
In a report compiled by Host in Scotland in support of the Scottish Government, 20 potential data center sites have been highlighted in the country, including five new locations, not included in an earlier report.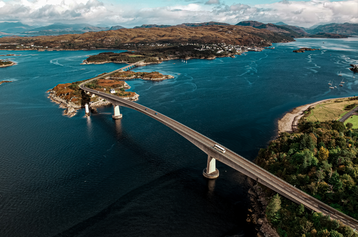 "This heady mix of power price increases, lack of power security, unavailability of powered sites, and unprecedented hot weather combined with a requirement for direct feeds from renewable power plants has created a perfect storm for Scottish sites to provide 100 percent renewably powered data centers," the report stated.
This is not the first time Scotland has shown interest in becoming a data center hub. In 2021, the government launched a campaign to become a green data center location. At the time, Host in Scotland identified 15 potential sites. The new additions to the list are in Aberdeen, Fife, Falkirk, and two more in Midlothian.
The report says that it is attempting to 'market sites with abundant energy, low-cost and direct access to renewables will put into question why real estate teams are straining to find expensive, under-powered and non-green data center sites around Greater London and the M4."
Henry Sutton, director at TechRE which assisted with the research, said Scotland's climate and renewable energy capability identify it as an ideal location for data center operators.
"Our new report comes at an opportune time for the country, as data centers increasingly seek out access to large sources of sustainable energy whilst plans for renewable projects, particularly major windfarms off the coast of Scotland come to fruition," said Sutton.
Despite campaigning for more data center development two years ago, not much has come to fruition in Scotland. In December of 2021, Oracle closed the Sun Microsystems data center in Linlithgow, Scotland. DataVita has opened a new data center in Glasgow in its parent company's office development, as well as expanding its Fortis data center in August 2022. No major construction projects have been announced since the campaign began.