Schneider Electric has added predictive battery maintenance to its EcoStruxure IT Expert management application, along with other remote management improvements.
The product updates, announced at the start of a series of online Schneider Innovation Summits, all improve remote control of power products used at the Edge. Schneider will include pre-installed networking in some uninterruptible power supply (UPS) products, and launched a new remotely managed PDU for Edge use.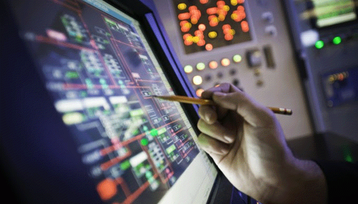 Is your battery well?
"Customers couldn't know exactly when their UPS battery would fail - until now," promises the Schneider release. The new EcoStruxure IT Expert UPS battery health assessment gives each UPS's batteries a score card that predicts when it will fail, based on the specific conditions of that UPS. Schneider describes this as a breakthrough, claiming that it would not be possible without the giant lake of data it has amassed from millions of connected products at customer sites.
All these product updates are aimed at reducing the need to visit equipment which might be installed somewhere remote. Schneider has added a pre-installed network management card, NMC3, to one of its APC Smart-UPS products, the SMX, to make the UPS more immediately controllable remotely. The SMX with bundled card will be available first in North America and includes improved performance and cybersecurity, with a new processor and a 1GB Ethernet connection. The card will now have increased password security with stricter credentials and will force password policy configurations to keep data secure.
The new Schneider NetShelter 9000 Series switched rack PDU is designed for Edge computing and service providers. It also has the NMC3, as well as remotely controlled outlets rated for higher temperatures.