US electronics manufacturing services provider Sanmina Corporation has released a heavy-duty IT and industrial rack that can support up to 4,500lbs of equipment.
The 45U cabinet, known as the Rack IQ HD, fits standard 19" server racks.
Heavy stuff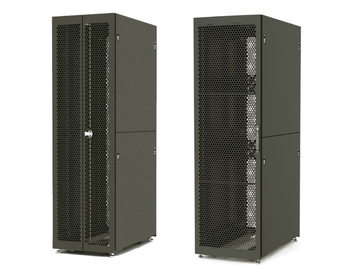 "As more high-density computing and storage products are added to data centers and growth in Industrial IoT technology is resulting in more sophisticated industrial equipment, the loads are exceeding what current IT racks can handle," Hossein Saadat, EVP of the mechanical systems division at Sanmina, said.
The cabinet, he added "is one of the first certified 4,500lbs IT racks that addresses these challenges and provides a platform to support future requirements as weight loads continue to increase."
As Sanmina works with original equipment manufacturers, the Rack IQ HD can be built to custom sizes or configured according to customer requirements.
The cabinet is ISTA 3B compliant, has a Zone 4 earthquake rating and is 600mm wide.