Critical infrastructure specialist Vertiv is introducing several new edge computing products in the EMEA region.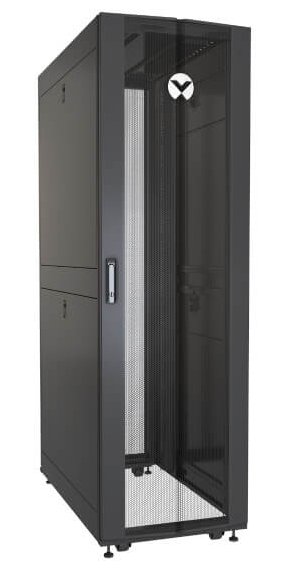 The new VR Rack is available in eight sizes, to fit a variety of IT hardware, while the new rack PDU range from Geist (an American company that Vertiv acquired earlier this year) offers remote monitoring and management – something that's invaluable in edge environments.
"Our new edge portfolio provides our channel partners and customers with a broad choice of flexible and rapidly deployable solutions to match specific needs and help them own their edge," said Giordano Albertazzi, president for Vertiv in EMEA.
On trend
The VR Rack was designed for quick deployment and flexibility – each frame offers about 2.5 inches of additional useable depth compared to traditional racks, and is complemented by a selection of tool-less accessories.
Meanwhile, the Geist rPDUs are offered in three different varieties: basic, monitored and switched. Monitored and switched models can keep track of input power, voltage and power factor; switched models can also control input power at each individual outlet, with an option to monitor each outlet.
Both metered and switched PDUs have a hot swappable communication module to allow rapid change in the field.