With Utah and New Mexico rolling out controversial tax breaks in their competition to host a sizeable Facebook data center, not everybody is convinced that the project is a good idea.
The Salt Lake County Council has unanimously voted down Facebook's West Jordan, Utah proposal, calling into question the tax incentives and the number of jobs - however, the council's vote accounts for just part of the approval process, and may not stop the social network getting its way.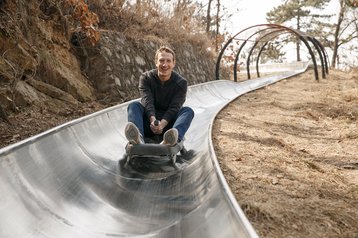 Friend request declined
The Salt Lake council casts two votes on the eight-seat Taxing Entity Committee. Another four seats are held by the West Jordan City Council and the West Jordan School District, who have both voted yes. The remaining two votes come from the State School Board and all other taxing entities, and will be cast on August 22nd at West Jordan City Hall.
In the hearing, Good4Utah reports that West Jordan Councilman Dirk Burton tried to persuade the council to vote yes as he believed not doing so would set an unwelcome precedent.
"What are the other businesses going to think if we get that far along and all of a sudden we pull the carpet out from underneath them?" he said.
But the CEO of Verify Research Associates, John Harrington, argued against allowing Facebook to take advantage of heavy tax breaks - many which the company secretly lobbied for.
He said: "You have many data centers in this valley, and a lot of them you don't even know about. I'm sure that all of them have never come in, and asked for this type of tax support before. They've just built them."
Harrington, who has helped with the construction of data centers around the world, drew attention to the low number of jobs a facility like this would actually bring. "In a 1.1 million square foot building owned by Microsoft, when that thing is up and and operational which is a global cloud data center they have 30 people staffing it," he said.
The Facebook facility is expected by some to bring 70-100 jobs, with a tax incentive of up to $240 million.
Rival state New Mexico has also provided ample tax incentives for Facebook, and even this week saw another energy company try to offer a better deal to the internet giant (albeit too late to be considered).