Russia's largest mobile network operator MTS has acquired Avantazh LLC – the owner of one of the country's largest data centers, located in Moscow.
The facility is still under construction. Once complete, it will offer 20MW of power capacity and enough space for 2,240 racks, which will be used for a combination of cloud and colocation services.
MTS purchased Avantazh from a group of private investors, paying 8.9 billion rubles, including net debt – that's about US$133 million by today's exchange rate.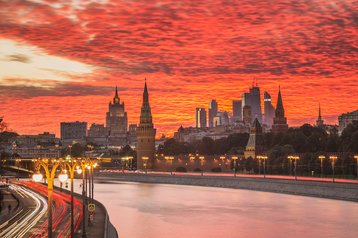 Leaps and bounds
Mobile TeleSystems (MTS) runs Russia's largest mobile network and has more than 100 million subscribers across the former Soviet republics – also known as the Commonwealth of Independent States (CIS).
It has opened nine data centers since 2007: three in Moscow, two in Nizhny Novgorod, and one in Samara, Novosibirsk, Vladivostok and Krasnodar each.
The company's 10th facility is located in Lytkarino, Moscow region. The data center comprises 6,400 square meters (68,889 sq ft) of white space across 16 data halls.
The blueprint of the facility has been certified as concurrently maintainable by Uptime Institute, which issued it with a Tier III Design badge.
According to Cnews.ru, the site will offer public cloud services based on software from VMware as well as hybrid cloud services based on the Azure Stack from Microsoft.
"In recent years, Russian companies choose not to build their own corporate servers and prefer dealing with cloud providers that offer more attractive terms for data processing and storing, while providing a higher level of security and fault tolerance. MTS is actively increasing its presence in the Russian cloud services market through the acquisition and construction of its own data centers," said Andrey Ushatsky, VP for Technology and IT at MTS.
"The acquisition and commissioning of the Avantazh data center will significantly increase MTS computing power and create a technological base for further B2B services expansion."