Xilinx, the US company responsible for inventing field-programmable gate array (FPGA) chips, is said to be in talks with networking hardware provider Mellanox, soliciting Barclays advisory services in view of a potential acquisition.
Mellanox, whose InfiniBand interconnects are used in several of the world's most powerful supercomputers, and are the reason for its current partnership with Huawei, was recently valued at $5bn, though shares have continued to climb since CNBC first reported on the potential deal.
Not quite a done deal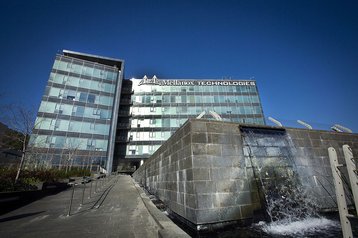 The company sought the aid of a financial adviser last month after major chipmakers Intel, Broadcom and Xilinx all showed interest in a potential acquisition.
Intel and Broadcom may still be interested in reaching a deal with Mellanox, should it not agree to sell to Xilinx. If an agreement is reached, it will be announced in December.
The acquisition would flesh out Xilinx's data center offering, something the company has been trying to do - reinvent itself as a data center vendor, beyond its accelerator chips.
The programmable integrated circuits, which are particularly suited to running machine learning workloads, could soon be used in more than half of Microsoft's servers, reports emerged earlier this month, potentially striking a blow to Xilinx's main competitor - Intel's Altera.
In an exclusive interview with DCD in May, the company's newly-appointed CEO, Victor Peng, detailed the company's latest device, the 'Adaptive Compute Acceleration Platform,' which comprises an FPGA fabric, distributed memory, hardware-programmable DSP blocks, a multi-core SoC, and at least one software-programmable and hardware-adaptable compute engine, all connected through a network on a chip.
Peng said the platform has drawn interest from major cloud companies, without naming any names.