According to the Telegraph, Legal and General (L&G) a fund manager with around £1 trillion in assets is interested in buying data center firm, Next Generation Data (NGD).
NGD runs a 750,000 square foot colocation facility in Newport, South Wales. It is currently owned by French investment firm InfraVia.
Both Legal & General and InfraVia declined to comment on the rumor.
Smart cities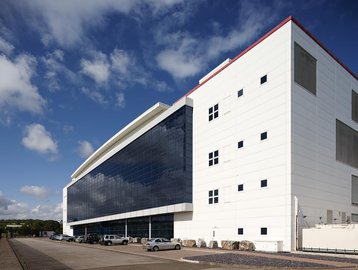 The Telegraph's sources suggest the deal is part of the British investment firm's push into the tech sector with an eye on smart city projects in the UK.
If true, L&G could be making its second venture into data centers, after buying a 50 percent stake in Kao, a £230 million ($282m) data center in Harlow.
When L&G announced the investment in Kao, Kerrigan Procter, CEO of L&G said: "With a focus on creating thriving cities, Legal & General looks to make investments that are focused on creating sustainable communities with good employment opportunities, high quality and varied housing in a digitally-connected and clean environment.
"We believe that data centers are an integral part of a city's digital transformation, enabling connections to a broader digital infrastructure and offering synergies across our wider Future Cities investment strategy."
The NGD facility, originally built as an electronics factory, was bought by InfraVia in 2016 for £100 million ($122m). If it turns out to have sold the property, it could be that the French company may be rearranging its assets, as this sale would come just a month after InfraVia sold off shares in Irish telecom company Cignal. The Irish company sold for €210 million ($230m) after being acquired by Spanish telecom firm, Cellnex.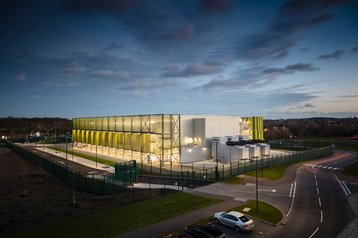 White elephant?
NGD's Newport data center was opened in 2010 inside an impressive building designed as a semiconductor plant. It started as a government initiative with Korean electronics company LG to boost the local economy in the late 1990s, which was later referred to as a "white elephant".
LG and the Welsh Government had invested a total of £133m ($163m) in the LG factory, which never opened, before selling the building, to NGD.
As a bonus the site also sources its power from the giant Welsh Dynorwig hydroelectric plant.
The facility provides out-of-town data center space for some of the world's largest digital tech companies, including the likes of BT and IBM. In September, Oracle announced a cloud region based in Newport - presumably based in the NGD facility - as part of a cloud expansion.