Update: Reuters is reporting that the company in question could be Apollo Global, who it says are negotiating a price of more than $3.5 billion.
After hiring investment bank Morgan Stanley to explore strategic options two years ago, Rackspace Hosting may be nearing a sale to a private equity firm, the Wall Street Journal reports.
People familiar with the matter told the paper that the company is in advanced talks with one or more private equity firms, with a deal possibly being announced as soon as this week.
And you're done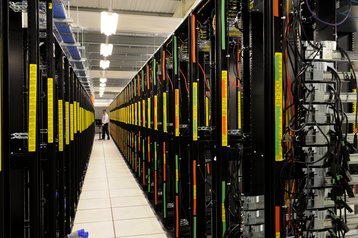 With a market value of $3 billion before the report, WSJ speculates a takeover valuation of $4 billion - still far below its valuation a few years ago, when it seemed like a viable competitor to Amazon Web Services.
Rackspace, which now resells AWS cloud, as well as Azure (but not Google due to low demand), has struggled to compete against the high-spending hyperscale cloud providers who have rapidly dominated the market.
While it looks like Rackspace is set to be sold, Amazon's cloud business has seen a 58 percent revenue gain year-over-year.
Rackspace is expected to report second-quarter results on Monday.