NTT (Nippon Telegraph & Telephone) is rumoured to be preparing a takeover of Dell's IT services business.
According to Nikkei Asian Review, the company's NTT Data offshoot is planning to offer ¥400billion ($3.5bn) for the purchase of Dell's Perot Systems in a bid to increase its global presence.
The two companies have apparently been in talks for over a month, after NTT Data became the frontrunner in a Dell-initiated auction. It's not clear whether this first offer, expected to be presented by NTT Data president Toshio Iwamoto in the next few days, will be acceptable as it falls short of Dell's initial asking price of at least $5 billion.
Buy, sell, exchange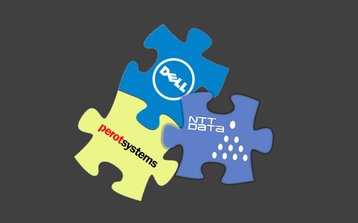 Perot Systems was established in 1998 by Ross Perot and his associates. Perot is an American businessman, best known as the founder of Electronic Data Systems (EDS) which was acquired by HPE for $13.9 billion in 2008. He is also heavily involved in the US politics, having ran for presidency twice, in 1992 and 1996.
In September 2009, Perot Systems was sold to Dell for $3.9 billion.
It is not yet clear whether the current deal with NTT will cover all of the Dell subsidiary, or just parts of the business. Any negotiations have been held behind closed doors but rumours have emerged that two possible scenarios were on the table.
The sell-off has come about as Dell seeks to raise around $67 billion cash to offset its own acquisition of EMC's storage business as part of its focus-shift to servers, data centers and related IT infrastructure comonents.
On its part, NTT wants a stronger presence in the American IT services market to compete with the likes of IBM, Accenture and HPE.
A large part of Perot Systems' revenue currently comes from providing IT services to medical institutions and local government but it is believed that NTT has plans to expand it into financial technology support, the Internet of Things, and other growth areas.