African data center developer and operator Raxio has officially secured land at the Ethio ICT Park in Addis Ababa, Ethiopia.
The site will be managed through Raxio's Ethiopian subsidiary, and house a data center built to Uptime's Tier III specifications.
The Raxio Ethiopia facility will be commissioned in Q3 2021.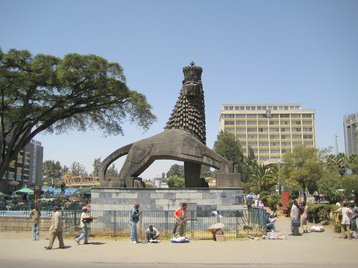 Pan-African build out
Ato Sandokan Debebe, CEO of Industrial Parks Development Corporation, said: "Following the holistic reform that our nation is undergoing, new mobile operators are expected to be licensed soon; as a result, our internet usage is projected to rapidly grow. It is our belief that Raxio Ethiopia will play a paramount role in strengthening and developing the country's digital infrastructure capabilities. We consider our corporation's collaboration with Raxio in the development of the ICT Park, which is expected to contribute to the significant growth of the ICT sector, as a great achievement."
The new facility will accommodate an IT-capacity of 1.5MW over the next few years, with the possibility of doubling capacity to 3MW as demand grows.
According to Robert Mullins, President of Raxio Group said: "With our module build, we will be able to support growth quickly and tailor our build to the needs of our customers. Raxio Ethiopia will provide a critical and missing part of the nation's digital infrastructure at an exciting and fast-evolving time in the broader telecoms sector in the country.
"We are pleased to be moving forward with developing Ethiopia's first privately owned data center and to have collaborated closely with the Ethiopian Investment Commission (EIC), the Industrial Parks Development Corporation (IPDC) and the ICT Park in reaching this important milestone."
Raxio is planning to open 10-12 new facilities across Africa, with new facilities planned in Mozambique and the Democratic Republic of Congo. Raxio says the data centers will meet Uptime's standards and built to Tier III specifications.