Broadband provider Openreach has blamed rats for causing a broadband outage in Tring, UK.
The rodents bit through the broadband cables in the Hertfordshire village, leaving customers without Internet connection.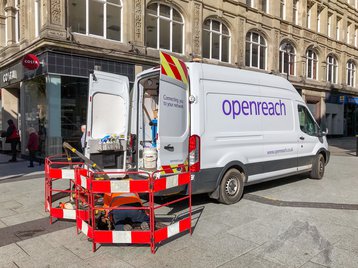 Openreach engineers discovered that nesting rats chewed through ducting, outer casing, and multiple cables - equipment that usually requires a drill to get into.
"Engineers have now gained access to the ducts and are in the process of repairing and replacing the damaged cables before re-sealing it to prevent further damage," said a spokesperson for Openreach, which has apologized for the outage.
The company said it expects to have most of its customers back online later today (August 2). DCD has contacted Openreach for more information.
It's not the first time that animals, in particular rodents, have caused Internet outages.
In 2021, mice were behind a Telstra outage in New South Wales, Australia, when the country was overrun with a plague of mice.
Elsewhere in Canada, a beaver brought the Internet down for 900 customers in British Columbia, Canada, when the large rodent chewed through a Telus fiber cable near a creek and used some of the materials for its dam.