Data Center Infrastructure Management (DCIM) specialist Raritan has launched a DCIM connector for ServiceNow – a popular cloud-based IT management platform.
The new tool enables IT staff to link the maintenance of the physical assets of the data center to the general IT management workflow, helping make infrastructure changes more accurate and efficient.
From the office floor to the raised floor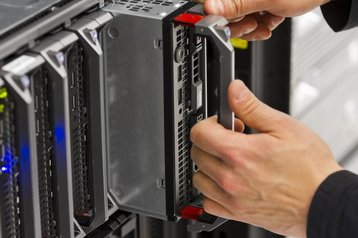 The new interface enables ServiceNow 'change requests' to flow seamlessly into Raritan's DCIM change management and work order processes. As a result, users can issue change requests from ServiceNow and monitor the status of these requests – for example, new equipment installation -from start to finish.
The data center team has the ability to accept, modify, ask for clarification or reject change requests, and then issue a detailed work order for operations technicians. Among other things, this system also ensures a full electronic audit trail of all activity within a facility.
"Currently considered a nice-to-have feature, the ability to integrate a DCIM solution with existing change management and incident management systems will soon be a requirement on the checklist with customers that want to get the full value from their DCIM solution," explain Gartner analysts April Adams and Federico De Silva.
"Here, we look for the ability to generate a work order that indicates the rack and rack position where a device is to be installed, as well as what it will be connected to (such as power, LAN and cables) and, preferably, with clear installation instructions that can be assigned and automatically sent to a technician from within the software."
If you are interested in learning more watch our free webinar on "Designing Flexibility into your Data Center Power Infrastructure".