American wholesale colocation provider RagingWire has officially opened its first data center in Dallas, Texas.
The 230,000 square foot facility codenamed 'TX1' will initially support up to 16MW worth of IT equipment. In the future, the 42-acre campus will be expanded to offer as much as 1,000,000 square feet of space and 80MW of power.
RagingWire is a subsidiary of Japanese telco giant NTT Communications (NTT Com), which is part of Nippon Telegraph and Telephone Corporation, the largest telecommunications company in the world by revenue.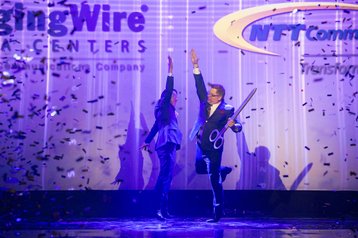 To mark the occasion, RagingWire held an opening ceremony attended by 500 people, including sports legend and executive chairman of JLL Roger Staubach and NTT Com president and CEO Tetsuya Shoji.
Still raging
RagingWire owns 1.5 million square feet of real estate and offers 113MW of critical power capacity, divided between data centers in Ashburn, Virginia and Sacramento, California.
NTT Com acquired 80 percent of RagingWire in 2014, and earlier this year announced it would buy the remaining 20 percent to take full ownership of the company.
RagingWire's latest facility in Garland, northeast of Dallas, is aimed at large enterprise and hyperscale customers. It offers flexible private suite configurations from 1 to 5 MW as well as multi-rack cages, cooled by a system that doesn't require water.
The building itself was designed to withstand an EF3 tornado moving at speeds up to 136 mph.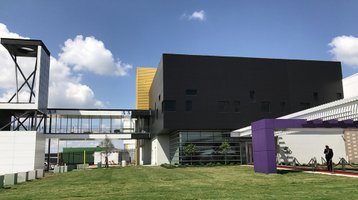 The site is served by several network providers and linked to more than 120 local data centers and connected properties. It also enjoys direct connections to AWS, Microsoft Azure and Google Cloud Platform.
"Congratulations to RagingWire on the grand opening of the Dallas TX1 Data Center," Shoji said. "With their patented design, 100 percent uptime, and superior operations, RagingWire has become NTT Com's data center solution in North America and part of our global data center portfolio under the Nexcenter brand."