Private-equity firm Quinbrook Infrastructure Partners has received approval to build an AU$2.5 billion ($1.7bn) data center campus in Queensland, Australia.
The 'Supernode' site is also planned to grow to include a 2,000-megawatt-hour battery energy storage system (BESS). Quinbrook will secure solar and wind capacity to support the site.
The company said that it had already received early interest from data center operators to locate at the site.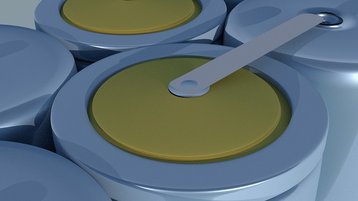 The US-based investment manager said that it has received local planning permission and Foreign Investment Review Board approvals, and had chosen a 30-hectare site in Brisbane's Moreton Bay region.
The campus is expected to include four multi-tenant and hyperscale data centers, built near newly-laid network cables that connect to the US territory of Guam. The Japan-Guam-Australia (JGA) launched in 2021.
The upcoming Hawaiki Nui cable linking New Zealand, Australia, Indonesia, Singapore, and the United States, is also due to land in Brisbane in 2025.
The facilities will be connected to the grid by three separate high-voltage transmission connections that offer 800MW of power between them. It is also located adjacent to a substation connecting to a central node of the Queensland Electricity Network.
The 2Gwh battery storage system is expected to participate in Australia's National Electricity Market (NEM) and will have a maximum power output of between 700 and 800 megawatts. Work is planned to begin on the BESS in the middle of next year.
With approvals secured, Quinbrook has formally launched its marketing campaign to get customers at the site, with CBRE appointed to manage engagement.
Quinbrook specializes in renewable energy infrastructure asset investments. In the US it partnered with Birch Infrastructure to launch Rowan Green Data, a joint venture to develop renewably-backed data centers.