UK quantum encryption Arqit Limited is to go through a merger with a Special Purpose Acquisition Company (SPAC).
Arqit will merge with Centricus Acquisition Corp in a $400 million deal that will value the company at $1 billion. Virgin Orbit, Sumitomo Corporation, and Centricus sponsor Heritage Group form part of the Private Investment in Public Equity fund.
"After four years of innovation in stealth mode by a world-leading multi-disciplinary team of scientists and engineers, we are ready to go to market," said Arqit CEO David Williams. "This technology is important and we need to take it to hyperscale as quickly as possible, because the problems we solve are problems for everyone.
FEATURE: What data center companies need to know about SPACs
Satellites for quantum key distribution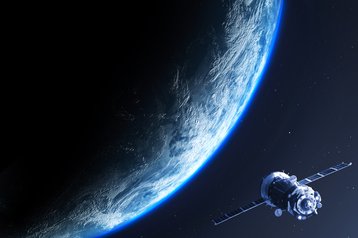 Arqit claims its QuantumCloud technology creates on-device keys encryption keys for symmetric encryption.
The company said the merger will accelerate its business plans, which include the launch of two satellites in 2023 to further its quantum key network.
"Currently Arqit's system uses source keys which are originated in data centers, however by 2023 it plans to launch two quantum satellites to assume that role," the company said in a statement. "Those satellites will use a transformational new quantum protocol invented by Arqit which solve all of the known problems of satellite quantum key distribution. They will create a backbone of secure keys within data centers all over the world, and a quantum safe boundary protecting those data centers."
Arqit was founded in the UK in 2017, and investors include Notion Capital, Seraphim Space, Evolution Equity and the UK government's Future Fund. Arqit says its current customers include the UK Government, the European Space Agency, BT plc, and Sumitomo Corporation, while the likes of Verizon, BP, Northrop Grumman, and Iridium are testing Arqit's technologies.
Centricus Acquisition Corp. was founded by the London-based global investment firm Centricus, the Monaco-based investment group Heritage, and Carlo Calabria. Chaired by Heritage group chairman Manfredi Lefebvre d'Ovidio, it raised $345 million in its February 2021 IPO.
"This transaction will give Arqit the ability to establish itself as a leader in the encryption space - the prospect of the threat from quantum computing will serve to accelerate the broad adoption of Arqit technology," added Centricus CEO Garth Ritchie.
In March, Quantum computing startup IonQ announced a $2 billion SPAC merger with dMY Technology Group, Inc. III, to become the first publicly traded quantum computing company.