Qualcomm plans to launch an AI inferencing chip for the data center market, called Cloud AI 100.
The ASIC family of products will come in a variety of form factors and thermal design points for different use cases. Beyond that, very few details were made public.
Oh Snap, no Dragon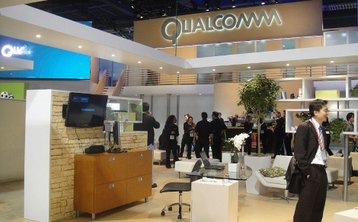 AI workloads can be divided into two subcategories - training and inferencing. Training, where you actually create the neural nets, requires significantly more processing power, whereas inferencing focuses on simply executing on the nets.
The 7nm AI 100 will target the latter market, home to rivals from FPGA makers, to start-ups, to Chinese giants - as well as the market leaders Intel and Nvidia. Qualcomm said that one of the product's key attributes will be its power efficiency, and claimed a 10 times performance improvement over FPGAs.
The chip family will support runtimes including ONNX, Glow, and XLA, as well as machine learning frameworks like Google's TensorFlow, Facebook's PyTorch, Keras, MXNet, Baidu's PaddlePaddle and Microsoft's Cognitive Toolkit.
Sample products are set to release this year, with a full launch in 2020. Little else was revealed about the product - the company said that it expects to properly reveal the chip later this year.
Should the AI 100 prove popular, it will be a marked reversal of Qualcomm's data center fortunes - after a disastrous attempt at an Arm server line.
The company, the world's largest smartphone chip supplier, entered the data center market at the end of 2017, with the launch of its first server CPU, the Centriq 2400 – an Arm-based chip with up to 48 cores, manufactured on a 10nm process.
The chip appeared to be well received by the industry, and may have had success in the long run, but the division soon suffered after being caught in the midst of Qualcomm's wider business troubles. The company is fighting its largest customer, Apple, in court, and spent a large part of 2018 trying to stop a hostile takeover attempt by Broadcom - which worked, with the deal ultimately blocked by the US government, but proved a costly and unnecessary distraction.
With shareholders nervous, the company in January promised to make $1bn in cost reductions - with the data center business ending up taking the brunt of the cuts.
In less than a year, the data center division went from roughly 1,000 employees to 50.