French digital boiler company Qarnot cooked a Christmas meal using the waste heat from one of its systems.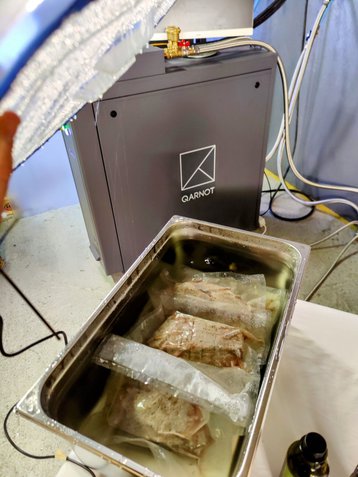 The company deploys its systems where heat is wanted, installing digital boilers that heat residential buildings, district heating systems, and swimming pools, while running IT workloads.
To promote its services, Qarnot hooked up one of its QBx computing clusters to a tray full of circulating hot water and various vacuum-sealed bags of festive meats, including duck, beef, and salmon.
While the system crunched 3D renderings, it output a steady flow of 55-degree water.
This was used to sous vide the meat - a style of cooking that takes longer than frying or grilling, but requires much lower temperatures.
Qarnot sells compute to customers and, at the same time, sells heat to utilities. We profiled the company earlier this year.