Development of Pulse's AU$40m ($31.54m) data center in Toowoomba is making steady progress, and the first phase is expected to open in April, according to local newspaper The Chronicle.
FKG Group and NRG Electrical, in charge of construction and power installation, will soon hand over the facility to operator Pulse DC. The company's business development manager John Henderson stated that the pair had successfully ensured a "condensed delivery time frame" despite adverse weather conditions, as Queensland was swept by severe storms in late 2017.
Finger on the Pulse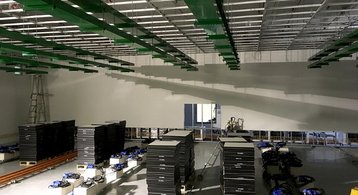 Once the facility comes online, Pulse will collaborate with Schneider Electric and Australian telecommunications provider Telstra - the former will offer its assistance in industrial technologies, IoT and data center services, and the latter will provide investment in regional networks around the facility.
Having reportedly received a wave of local, national and international interest in recent months, and expecting demand to grow, Pulse has integrated two additional data centers into its multi-stage plan.
The campus will be Queensland's first to be built to meet Uptime Institute's Tier III standards, and will eventually comprise three data buildings, as well as a separate storage and archiving facility.
However the company has not yet set out a timeframe for future expansions.